It feels
It breathes
It protects us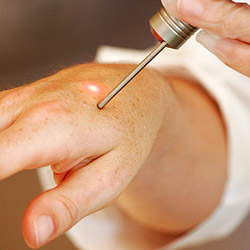 The health of your skin is at the heart of our work – and this is true of every preventive measure, dermatological therapy and aesthetic intervention. We cover the entire spectrum of dermatological services, from skin diseases to hair and nail problems, sexually transmitted infections and allergies all the way to day surgery.
Our specialist practice offers a comprehensive range of treatment methods in all areas of modern dermatology.
You are welcome to take a look at our services on offer:
A sound mind in a sound body
Skin diseases often require different approaches to diagnosis and treatment. Their underlying causes and any changes over time need to be addressed as well.
Neurodermatitis is a good example. In treating this condition, which is an atopic disease, it is important to examine the "skin inside", i.e. the intestinal wall, for increased permeability or the wrong kind of bacteria.
In other words, taking a holistic approach to dermatology may lead to a generally healthier complexion, which can become a decisive advantage for our patients. This approach comprises our dermatological expertise, complemented by nutritional counselling, elimination of stress-promoting psycho-emotional blocks, changes in lifestyle and restoration of the integrity of the intestinal wall.
Nowadays, the spectrum of conventional treatments for many skin diseases may be complemented by natural healing methods. Controlled studies have proven the positive treatment effects of certain techniques.
Take your time and have a look at of our range of services, or schedule an appointment – for an online appointment, just click the button!

The best way to ensure that skin changes are detected in time is regular preventive check-ups.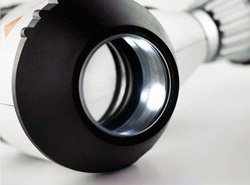 As part of the skin screening which should be performed every year if possible, we will use reflected-light microscopy to check for changes which could indicate skin cancer. Your skin will be checked for different kinds of cancer, including squamous cell carcinoma, basalioma, melanoma and its sub-forms. This screening is taken very seriously in our practice. As a result, the full-body examination and the accompanying detailed consultation are conducted very thoroughly.
All irregular birthmarks will be digitally recorded and photographed to ensure ongoing monitoring. This helps to keep medically indicated surgeries to a minimum.
In addition, we are able to offer you a very special service in our practice: MelaFind® is an advanced dermatological analysis system, which provides information about the deeper layers of the skin in irregular moles.
If the initial suspicion of skin cancer is substantiated, a small sample of tissue will be taken under local anesthesia for further diagnosis.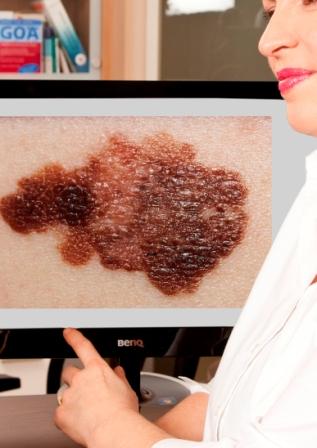 In our modern, well-equipped practice, we perform minor and major surgical interventions under local anaesthesia.
We place special emphasis on the latest surgical and suturing techniques to provide you with the best possible outcomes, both medically and aesthetically.
We remove all benign and malignant skin changes (as well as their preliminary stages) whilst applying the highest possible cosmetic standard, and we do so directly in our modern, well-equipped dermatology practice.
In addition, we offer laser & light therapy, photodynamic therapy and chemo-surgical therapy.
Another advantage of our practice is our work with specialists from various disciplines. This allows us to ensure that we always can choose the best form of therapy for you.
Keep an eye on your skin and consult us directly about new or changed birthmarks. Any change in size, colour or form is a sign of alarm. Don't hesitate to consult with us when in doubt. We have long-standing experience and work with the most modern methods for the early detection of skin cancer. The computer-aided photo documentation and analysis of pigmented moles has proven effective, especially for patients at risk. In addition, it allows for very reliable follow-up checks.